The mighty Pentagram recently ripped through Philly's intimate Johnny Brenda's venue with Bang, Kings Destroy, and Radio Moscow in tow for what proved to be a bulletproof showcase.
Psychedelic blues worshippers, Radio Moscow continue to support new 7″ EP, Magical Dirt and will be playing this year's Psycho California Fest on Friday, May 15th alongside such mainstays as Eyehategod, Cult of Luna, Old Man Gloom and more. Radio Moscow is gearing up to embark on a Winter European tour with Colour Haze kicking of February 27th at the Eightball venue in Thessaloniki, Greece before wrapping up on April 4th, at the Sound Bay Festival in Lisabon, Portugal.
NYC's own, Kings Destroy are supporting sophomore LP, A Time of Hunting, that seen positive reviews from critics and fans alike. RocknReelReviews.com stating, "The follow up to 2010'a 'And the Rest Will Surely Perish', 'A Time of Hunting' is the 2nd album by New York Band Kings Destroy. Taking their name from a graffiti crew from The Bronx area of their home city, Kings Destroy are referred to as a 'twisted, thundering gang of musicians'. With members having their CV's full of New York Hardcore bands, it is somewhat surprising to realize that this mob are pretty much a stoner/doom band..Each and every one of the 8 tracks hits a home run." Hydro-Phonic Records will putting the album to wax later this year.
Philly's own, Bang, who despite only being active briefly in the early 1970s, released three albums on Capitol Records, eventually being dubbed the 'American answer to Black Sabbath' and are now recognized as pioneer of doom. The band brought forth the thunder and was a definite crowd pleaser on their home turf.
Peaceville Records recently announced the re-signing of the US metal legends Pentagram for their forthcoming studio album, set to be released summer 2015 stating, "The highly influential American heavy metal/doom act fronted by the mysterious Bobby Liebling, formed in the early 1970s, though their debut album – now known as 'Relentless' – didn't see a release until 1985. Through 4 decades of adversity and triumph, Pentagram has become a legendary international act and have firmly stamped their name in the heavy metal history books. Pentagram recently completed pre-production with Swedish producer Mattias Nilsson at studios in Baltimore, DC and VA with additional vocal and guitar production in Knoxville, TN with Travis Wyrick. Wyrick is a Grammy Award-winning producer who produced their previous album, 'Last Rites'..Preceding the still-to-be-titled opus is an extensive DVD release, 'All Your Sins', featuring numerous electrifying concerts spanning three decades & over 7 hours, straight from the band's collection. This first-ever official video collection recovers, repairs and resurrects the earliest known footage of these doomed metal pioneers and more..Although always a cult act with a strong and dedicated worldwide fanbase, Pentagram has enjoyed a recent surge in interest due in part to the fly-on-the-wall 2011 documentary, 'Last Days Here' following the life, trials & tribulations of Bobby Liebling. The film gained international recognition; travelling the worldwide film festival circuit where it won several awards including "Best Music Documentary" at the International Documentary Film Festival in Amsterdam.'
Enjoy an exclusive series of photos by Blow The Scene's Senior Staff Photographer Dante Torrieri (Useless Rebel Imaging)
---
---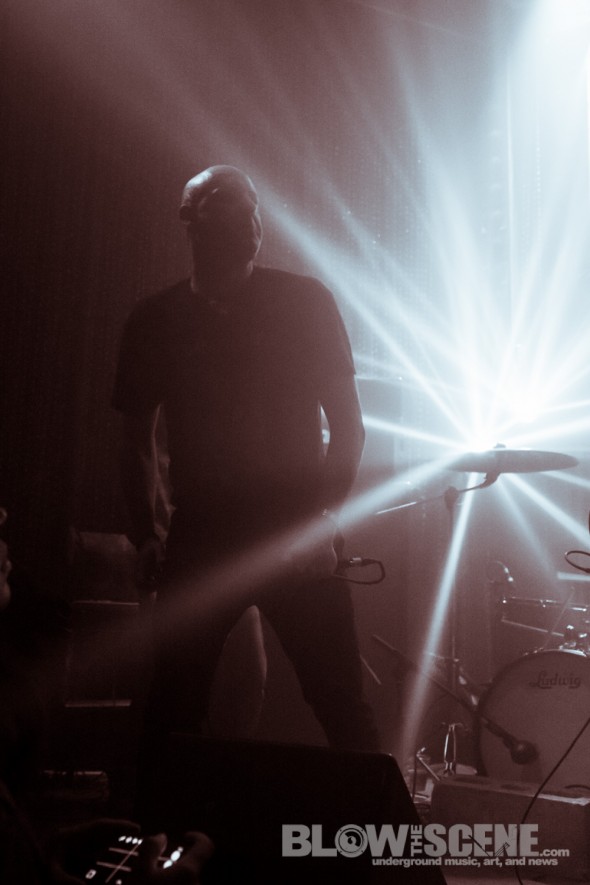 ---
---