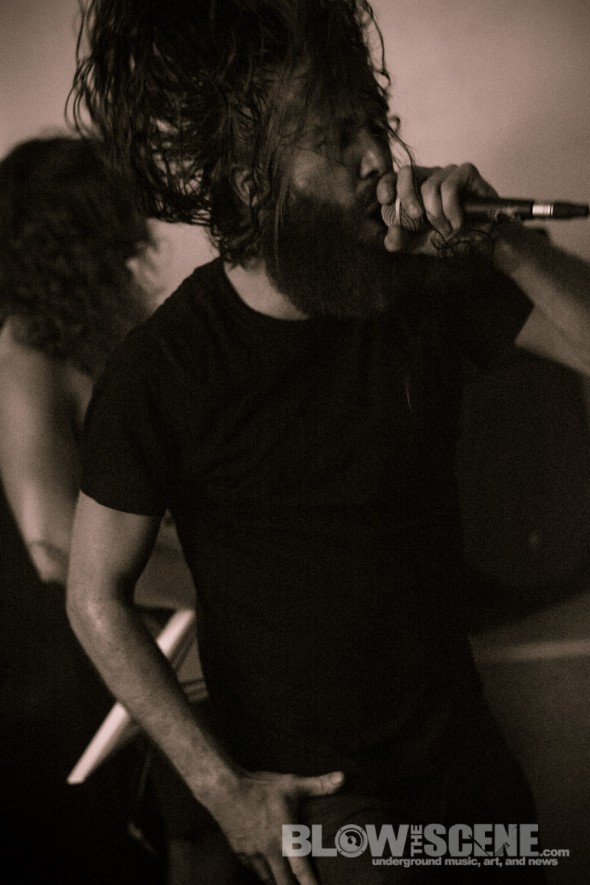 Ramming Speed recently tore through West Philly's Wolf Cycles with local rippers Weird Wolf and Castle Freak for what proved to be a trifecta of trashy punk goodness.
Fresh out of God City Studios with renowned producer Kurt Ballou (Converge, Trap Them, Nails), Ramming Speed continue to brutalize audiences in support of their new LP for Prosthetic Records, entitled Doomed To Destroy, Destined To Die. Ramming Speed today announced they will hit the road once again in November alongside Toxic Holocaust for 15 days on the club circuit. Definitely a band to keep an eye on if thrashy, metal, and punk concoctions are your jam.
On this particular evening- Castle Freak set the night in motion with a solid offering of songs that drew bodies to the floor and set heads in the game. Weird Wolf raised the mercury several degrees with a blistering set of crusty punk goodness. Fans of Doom and Code 13 will find a lot to love here. Ramming Speed closed out the night by simply burning the place down with a ferocious set that was tight, poised, and equal parts of brutal. A stray cigarette lit ablaze a nearby tire only complimenting the madness.
BTS's Senior Photographer Dante Torrieri (Useless Rebel Imaging) was on hand to deliver and exclusive set of photos for your viewing pleasure.
---
Weird Wolf
---
Castle Freak
---
Ramming Speed