Ulcerate and Inter Arma shredding our South Philly neighborhood venue, Boot & Saddle, had us amped for a solid night of destruction. No disappointment to be had, we arrived just as Gholas was wrapping up a killer set as Inter Arma was set to just destroy.
Inter Arma is riding a strong wave of success from their Relapse debut Sky Burial and a slew of successful live actions. Despite having to cancel most of the current tour run with Bastard Sapling, Inter Arma recently recorded a new EP. The expansive, solitary track, "The Cavern," encompasses a sprawling forty minutes of material featuring guest appearances from members of USX, Windhand, Yautja, and more. A final release date and further details on The Cavern EP are expected to be forthcoming very soon.
Ulcerate continue to tour in support of their worldwide-acclaimed third full-length, Vermis, released in September through Relapse Records. One of the more challenging LPs in recent memory, MetalInjection.net aptly summed up their commentary on the record stating, "Vermis is a bit tougher a sell than even The Destroyers of All, let alone the band's relatively accessible early work, but it's also the most profound work Ulcerate have composed to date. It's a tough listen, both mentally and physically draining, but the payoff is more affecting than the kind of pure, body-oriented tech stuff that you'll find in, say, the Summer Slaughter lineup."
Continuing to tour on a upcoming twenty-four city raid throughout Europe, Ulcerate will be paired with Spanish sci-fi death metal cult, Wormed, also supported by Gigan, Solace of Requiem.
Without further ado, enjoy a fresh batch of exclusive photos by BTS's Senior Staff Photographer, Dante Torrieri (Useless Rebel Imaging)
---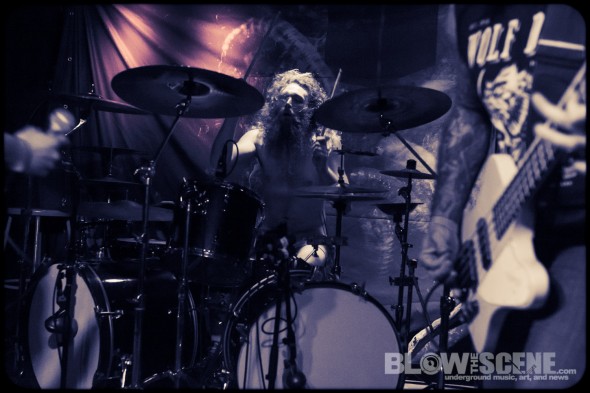 ---