Philadelphia area pioneers of progressive, jazz-infused, and so-called 'math-metal'; The Dillinger Escape Plan made a final area appearance at the Union Transfer venue last month. Fellow shredders Cult Leader, O'Brother, and Car Bomb also partook as DEP concludes decades of sonic progression and decimation with final album Dissociation, released earlier in 2016.
Salt Lake City, UT's Cult Leader set the evening in motion with a blistering set showcasing the band's patented groove-smathered, math-oriented, yet deliciously crusty metal offerings that have seen the band tour alongside Deftones, Yautja, and more over the past year while continuing to support 2015's Lightless Walk full-length on Deathwish Inc. Cult Leader have quickly moved up the ranks to become one of the underground's premiere live and recorded acts, with a calculated yet timely heaviness that is appealing to fans across a wide swathe of extreme sub-genres.
Car Bomb released a latest work in October, Meta that was produced by Gojira's Joe Duplantier and Car Bomb guitarist Greg Kubacki, with mix and master credits going to Josh Wilbur (Megadeth, Lamb of God, Hatebreed). Meaty tech, massive grooves, soaring vocals, and a spectrum of guitar sounds add up to an album that has seen rave reviews from critics in 2016.
Atlanta-based O'Brother provided main support as the band promotes a latest wrok, Endless Light, that Exclaim! received by stating "With the help of co-producers Andy Hull and Robert McDowell of Manchester Orchestra, Endless Light softening the band's edges further, another step in a direction they've been slowly moving in over the years. They're more Tool than Torche this time around, and a lot more Muse than ever."
The Dillinger Escape Plan closed the night with what was unquestionably a creative and energetic zenith enhanced by a stage production and sound that was simply bulletproof. Yielding a wide range of DEP tracks that spanned the band's highly influential career including a sprinkling of new songs from Dissociation, it's fair to say no fan left disappointed. With this willful bow out from the music world, DEP have set forth their answer to the age old question of Rock 'n' Roll longevity; 'Is it better to burn out or fade away?'
Photos by BTS Senior Photographer Dante Torrieri (Useless Rebel Imaging)
---
Cult Leader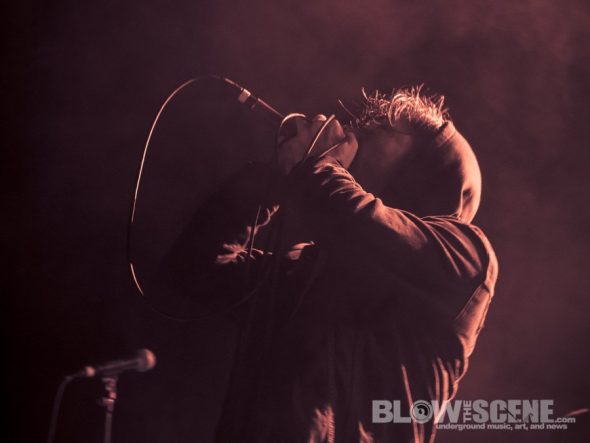 ---
Car Bomb
---
O' Brother
---
Dillinger Escape Plan