Blow The Scene's New Music Now column kicks off May 2016 by taking a look at an exciting grouping of new releases from Gorguts, Nails, Shitstorm, Radiation, Sick/Tired, Sea Of Shit, Bandit, Concussive, Endless Swarm, Victims, Like Rats, Plague Dogs, and Mister Lizard with loads of free music samples and links for purchase and further investigation!
---
Band: Gorguts
EP: Pleiades' Dust
Release Date: 13 May 2016
Genres: avante-garde, metal
Record Label: Season of Mist
FFO: Artificial Brain, Ulcerate, Obscura
"Each Gorguts release is distinctly different from—and builds upon—the preceding Gorguts release, steadily expanding and strengthening the band's vision and musical vocabulary. Pleiades' Dust is arguably their most adventurous step yet, a deft marriage of extreme metal's bombast with the tenants of classical composition." – Guitar World
---
Band: Mister Lizard
Release: A Song… for your T-shirt
FFO: Ceremony, Retox, Full Of Hell
Like the saying goes "Fucking Assholes Don't Get It." Much is the case with Mister Lizard. A band that has to be seen live to be fully appreciated, this unhinged quartet thrives on the verge of frenzy putting in an urgent and poignant live show that floats through tiers of chaos and destruction. What tourists of the underground may not absorb on first passing is that this frenzy is not without a solid base of raw talent and ingenuity that sees the members unify into gripping stretches of driving hardcore. The band pulls from every conceivable sonic angle in the meantime, managing to mold a sound all their own from schools of avant-garde, punk, hardcore, and metal. Gear is broken, instruments are dismantled and re-arranged…yet their is a unifying sonic glue somehow holding all of this in orbit and thus making for one of the best up-and-coming extreme bands active today. I was surprised to find a lack of solid reviews on this London-based gem. Here we have a classic case of words falling short to adequately describe a band ahead of the curve. Because it's sure not the music and definitely not the live experience that falls short for Mister Lizard in this equation. A definite band to keep an eye on in 2016. – Blow The Scene
---
Bands: Shitstorm / Radiation
EP: Split w/ Radiation
Release Date: Out Now
Genres: grindcore, powerviolence
Record Label: RSR Records
FFO: Nasum, Insect Warfare
"Miami grind unit Shitstorm are unquestionably one of the most punishing grind forces currently active with the band's new split release with Radiation serving as a latest punctuation mark. Utilizing a guitar distortion and presence to make blood boil, melded with a spine-shaking drum fury of laser-like blasts that stop and go on a dime, sprinkle in meaty bass riffs, and slather in completely irate vocal attacks from front to back…We're talking proper grindcore." –Blow The Scene
---
Band: Sick/Tired / Sea Of Shit
Album: Split w/Sea Of Shit
Release Date: Out Now
Genres: grindcore, powerviolence
Record Label: Deep Six
FFO: Cloud Rat, Lycanthrophy, Magrudergrind
"We have a deep love of Chicago's grind masters, Sick/Tired who offer up some of the most deliciously brutal aural assaults this side of the Mississippi. Focused and full of rage, this latest split sees the band pushing their own sonic limits with blazing blasts matched by moody sludge-drenched riffs seeing this amalgamation sit somewhere between crusty grind, fast punk, and powerviolence. In short- This split fucking rules." – Blow The Scene
---
Band: Bandit
Release: False Friends demo
Genres: hardcore punk, powerviolence
FFO: Despise You, Man Is The Bastard, Infest
Young, pissed, and honing skills. A fresh act splitting members around the Wilmington, DE and Philly scenes inciting the region with some explosive live sets. Expect hardcore punk offerings with a knack for powerviolence and the promise of new material around the corner. Fans of Despise you-esque powerviolence should find a lot to love here. A band to keep an eye on in 2016. – Blow The Scene
---
Concussive / Endless Swarm
Release: Split
genres: grindcore
Release Date: Out Now
Record Label: Mind Ripper Collective
FFO: Assück, Cripple Bastards, Capitalist Casualties
Richmand, CA's Concussive have linked up with Scotland's Endless Swarm for a no frills, peel-your-face-back kind of grind session.
"The Endless Swarm side is exactly what you'd come to expect. A frenzy of killer riffs, abrupt tempo changes and varying vocal ranges that will just have you pulling all sorts of faces when you blast it in the living room or your car on the way to work..The Concussive side of things is even more abrupt and short, but if you're familiar with their self-titled and split with Bathtub Barracuda, this should be of no surprise. It's like this side of the split has a lot more urgency to it, which is hard to imagine, but it's over in a flash." – Echoes and Dust
---
Band: Victims
Album: Sirens
Release Date: Out Now
genres: punk, crust, Swedish hardcore, dbeat
Record Label: Tankcrimes
FFO: Discharge, Rise & Fall, Poison Idea, Wolfbrigade
"There Discharge-esque d-beat attitude is still there and songs are still crust as hell, but the tempo has actually taken a shift back a bit. Not for the whole album but at large. The intro track "Walls" pushes that punk attitude and the band is committed to the melodic aspect that they focused more on in A Dissident." – Metal Injection
---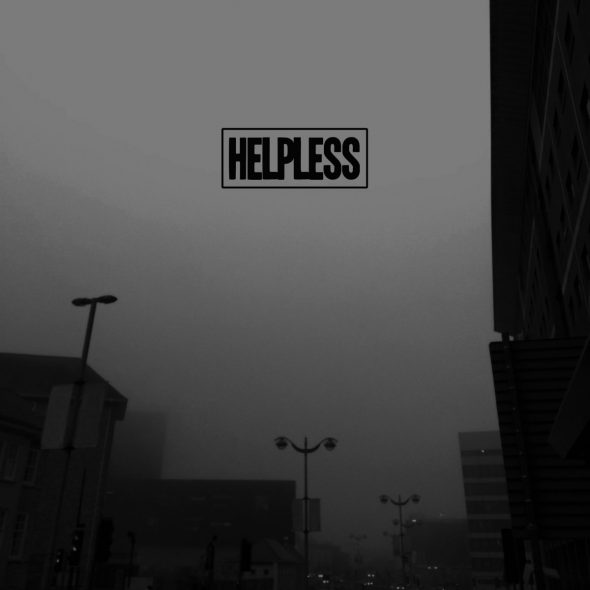 Band: Helpless
EP: Self-titled
Release Date: Out Now
genres: crust, metal, grindcore, punk
Record Label: Holy Roar Records
FFO: Cult Leader, Centuries, Heartless, Neurosis
Helpless is an absolutely crushing 3-piece out of the United Kingdom who have made an very impressive debut with their self-titled E.P. Melding thundering crust with strong elements of grindcore and metal, this band punishes on all levels. Apart from the sheer tenacity and authenticity of sound, the band has an ear for brooding melodies that only add to already proper arsenal. Fans of Cult Leader and Neurosis should find a lot to love here. Also not a band to be missed in a live setting. – Blow The Scene
---
Band: Like Rats
Album: II
Release Date: Out Now
Record Label: Southern Lord
Genres: death metal, hardcore
FFO: Bolt Thrower, Integrity
"Chicago's Like Rats like to throw you off with their presentation. First off, they sound nothing like Godflesh. The cover of their second album, cryptically called II and out Friday through Southern Lord, looks like a lush forest where Striborg might hangs out, but alas, they're not black metal. They sound like a death metal band born in a Chicago hardcore basement show — which makes a lot of sense, given that bassist Andy Nelson is best known as the guitarist for Weekend Nachos." – Noisey
---
Band: Plague Dogs
Album: II
Release Date: Out Now
Genres: dbeat, punk, crust, metal
FFO: Motörhead, Disfear, Tragedy
Philly's Plague Dogs just dropped the posthumous follow-up to their 2012 self-titled debut on a unsuspecting public. After ripping through the region ramping a loud buzz surrounding the band's initial release while locally supporting a slew of mainstays from around the World including the likes of Doom and Tragedy- the quintet quietly stepped into a lengthy hiatus. Being of our favorite crust bands in recent memory, we are both stoked to receive some new material and fingers crossed this leads to a re-union of sorts.
---
Bands: Nails
Album: You Will Never Be One Of Us
Release Date: June 17, 2016
Genres: metal, hardcore, grindcore
Record Label: Nuclear Blast
FFO: Rotten Sound, Hatebreed, Dead In The Dirt
"Decibel's favorite face/ear/everything wrecking crew Nails will be releasing their third full-length You Will Never Be One of Us on June 17th via Nuclear Blast. Recorded, mixed, and mastered by Kurt Ballou, it promises to be every bit the explosion of violence you've come to expect from the trio."-Decibel Magazine
---